We Love Helping Our Community Live Pain-Free
We Care About Our Clients
---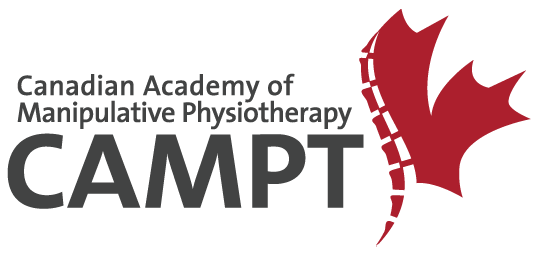 Pure Physiotherapy was founded in 2013 by Joanna Nelken who aimed to create a superior clinic experience for her clients built on her passion for helping others and coupled with her advanced physiotherapy training. She is a Fellow of the Canadian Academy of Manipulative Physiotherapists (FCAMPT), which is an internationally- recognized qualification that is the highest level of advanced training a physiotherapist can achieve in orthopaedic knowledge, manual therapy techniques and clinical reasoning. A very small percentage (<5%) of physiotherapists in Canada possess the FCAMPT credentials.
Pure Physiotherapy is dedicated to providing unparalleled client care with proven and effective physical therapy techniques. Our specialty is providing manual therapy, along with dry needling, exercise prescription, vestibular rehabilitation, and custom bracing. Thanks to years of extensive education and dedicated training, our therapists are equipped with the latest evidence-based practices to ensure you have a speedy and safe recovery.
Our therapists work with you one-on-one, without any assistants or machines, to allow us more time to answer your questions and provide you with dedicated care during your session. We also strongly believe in continuing our education so that our therapists stay up-to-date with all the latest and greatest treatment methods. The team at Pure Physiotherapy is continuously striving to provide the best client experience we can, as safely as we can, to maximize your recovery.
Recognized for our incredible work, Pure Physiotherapy is a recipient of the prestigious Service Excellence – Stars of Mississauga Award. Along with a growing collection of excellent testimonials, it's truly evident that our patients see real success with our methods.
If you're looking for physiotherapists that truly care about your recovery and are committed to efficiently and effectively treating the root cause of your problem, then look no further than Pure Physiotherapy. Our team is here to assess, address and treat your condition with a professional and friendly approach. Contact us today to get started!
"By Far And Away The Best Is Joanna Of Pure Physiotherapy. She Is Thorough And Diligent While Providing Outstanding Care And Treatment."
Joanna Nelken, HonBSc, MScPT, Cert. MDT, CIDN, FCAMPT, Clinic Owner And Director
Joanna graduated with an Honours Bachelors of Science degree in Pathobiology from the University of Toronto, prior to completing her Masters of Physical Therapy degree, also from the University of Toronto.
Licensed and registered with the College of Physiotherapists of Ontario and the Canadian Physiotherapy Association, Orthopedic Division, Joanna has been working in private practice orthopedics since 2008 and has taken numerous post-graduate courses and qualifications to further her skills.
Joanna has achieved the highest level of advanced training a physiotherapist can achieve in orthopaedic knowledge, manual therapy techniques and clinical reasoning. She has obtained her Advanced Diploma of Manual and Manipulative Therapy and is a Fellow of the Canadian Academy of Manipulative Physiotherapy (FCAMPT). Joanna is also certified in the McKenzie Method, which is an internationally recognized treatment method for spinal and peripheral disorders. She has also completed Lynn Watson shoulder rehabilitation courses, the Mulligan Concept courses, athletic taping, and has an interest in pelvic floor rehabilitation.
Joanna utilizes a combination of manual therapy treatment techniques, and individualized exercise prescription to allow her clients to quickly return to optimal function.
Joanna loves to stay active through running, cycling and hiking, and participating in numerous sports including soccer, ultimate frisbee, ice hockey, and basketball.
Amandeep Litt, BSc, MScPT
Amandeep is a Registered Physiotherapist who graduated from McMaster University's Physical Therapy Program after completing her Bachelor of Science degree in Human Kinetics at the University of Ottawa.
Throughout her schooling, Amandeep has gained experience working with numerous conditions in the private and public setting. She has also completed her level 1 AIM through the Orthopaedic Division of the Canadian Physiotherapy Association and hopes to continue her education in this field throughout her career, along with other courses. Amandeep has a passion for creating a safe and client-centered clinical experience. Using education, exercise and manual therapy, Amandeep works with her clients as a team member to help them reach their physiotherapy and rehabilitation goals.
When Amandeep is not in clinic, she enjoys maintaining an active lifestyle through exercise and hiking, and enjoys spending time with her close family and friends.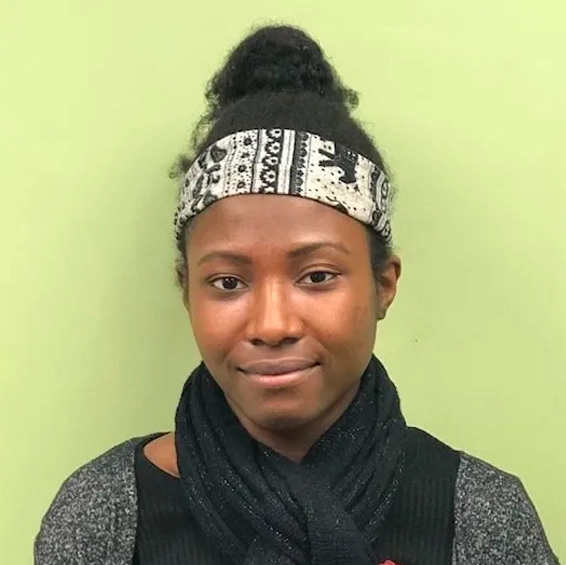 Monique Phillip, Client Care Coordinator, BSc. Kinesiology
Monique joined the team at Pure Physiotherapy following her studies at York University where she graduated with a Bachelor of Science in Kinesiology.
Monique will be the first person you meet when arriving at the clinic and brings over 5 years of strong customer service to her role. Monique looks forward to meeting and assisting you with anything that you may need.
She hopes to pursue a career in the health field and in her spare time Monique enjoys playing volleyball, listening to music, reading a good book and spending time with family and friends.
Let's Restore Your Function
Our Caring And Skilled Team Will Help You Achieve Your Goals Efficiently and Effectively
Award-Winning Client Care
---
Sandra Boucher
2023-03-07
Joanna's appointments are short but efficient. From my first visit, it was clear that she has a passion for her work and is amazing at it. I am so happy to have been referred to her. I know I am on the road to feeling great again.
I've been going to Pure Physiotherapy in Mississauga (Port Credit) for several years now (for a variety of injuries - I'm quite clumsy) and Joanna is simply wonderful. Her goal is to treat your concerns thoroughly, but quickly, which allows you to heal and get back to your regular activities as fast as possible. The business has grown over the years, but has maintained the personal touch and high quality care. The clinic is clean and inviting, and the team makes me feel very comfortable. The client care coordinator, Monique, is friendly and incredibly helpful at making appointments work within my schedule. I highly recommend Joanna and Pure Physio to anyone in need of physiotherapy.
Elizabeth Bosman
2023-02-07
I have been going to Pure Physiotherapy in Mississauga as needed for various injuries for about 7 years. Joanna and her team are always very friendly, professional and effective. I really appreciate that my exercises are emailed to me. It makes it much easier for me to keep up with the physiotherapy program. Highly recommended.
If you are in need of Physio, I strongly recommend reaching out to Pure Physio. Joanna works with you; explains the process step by step and provides you with a personal followup exercise routine. You may also want to consider the dry needling procedure with Joanna; It has been amazing aiding in the recovery of my injury. And not to forget Monique, she will ensure your appointments are scheduled and send you friendly reminders.
Eva Liebermann
2023-02-07
Outstanding expertise and professionalism. Since Joanna opened her practice, my husband and I have been her patients. She has always quickly helped address our issues by prescribing effective treatments. Highly recommended!
Shannon Nicholson
2023-02-06
Highly recommend Pure Physiotherapy in Port Credit. Joanna and the staff are amazing, friendly, caring and helpful.
Marilyn Lafave
2023-02-06
I have seen many physiotherapists over the years and Joanna is the best and most caring physiotherapist I have seen. She uses manual therapy techniques which are very effective .
Margot Blevins
2023-02-06
This is a super physiotherapy experience. Knowledgeable and empathetic. Pure hands on. I highly recommend Joanna
Oxana Liszczak
2023-02-06
Best results I have ever had from physiotherapy. Lakeshore and Stavebank area , Port Credit, Joanna and her staff are very skilled, professional and produce results!!
George Liebermann
2023-02-06
Most excellent and professional physiotherapy in Port Credit/Mississauga!
Our Mission Statement
---
At Pure Physiotherapy, we are committed to providing evidence-based treatments for our patients, no matter how unique their condition. Using proven manual therapy techniques, effective exercise prescriptions, and other reliable treatment methods, our team can help you move with ease and without pain in less time than you'd expect!
With our team, you'll find skilled individuals that truly listen to your concerns and will happily tailor a treatment plan to your specific needs. Thanks to many years of education, thorough training, and a deep understanding of the human body, our therapists can help kick-start your recovery journey by effectively treating your issues right at the source.
Contact us today and get the successful treatment results you deserve!
Get A Free 10 Min
Phone Consultation